Navigating the sea of distractions
Endless scrolling on TikTok, gripping series that won't let you go or just nice weather outside – distractions lurk around every corner. Some people continue to work with iron discipline despite any potential distraction, but the majority of us find it difficult not to check our cell phones every few minutes or to max out breaks at the home office when the weather is nice.
Distractions are nothing more than a mental hurdle. In the end, we usually set the stimuli ourselves and therefore also determine our productivity. Like any obstacle, our discipline, or lack thereof, can be controlled. In this post we want to look at how you can be less distracted and thus increase your attention and productivity.
Every student is familiar with it when homework, exams or other submissions are pending. In working life, too, we often have fixed deadlines or recurring tasks. Occasionally we tend to procrastinate, to get distracted and in the end we are able to get things done simply because of the high time pressure.
After all, procrastination is also a form of distraction. You make a conscious decision to do something that you enjoy more at the moment than the actual task. This usually happens because we feel under- or overwhelmed with the task. But there is a special productivity hack for this:
Break up your work into fixed times and stages. Suppose you still have 4 weeks left until a submission. As a rule, it is enough if you schedule 2-3 hours a day to complete the work in question. Prepare rewards after completing these stages.
You like to play video games, but have an exam in the near future? Then get up at 9 a.m. every day, study for a few hours, and take the evening off to play a few rounds. The balance between work and reward keeps you motivated. Consistency is more important than quantity! If you manage to maintain this rhythm every day, you will notice how much easier it is to work, study or do other things.
Avoid distractions at work
Whether in the office, at student residence or in the home office, the workplace should be designed in such a way that it stimulates our attention and does not reduce it. Paradoxically, the distraction of work can sometimes be the biggest distraction.
This can come in the form of too many open tabs, constant email notifications, or too many physical papers on the desk. To avoid distraction in the workplace, anything not directly related to the task at hand should be removed or minimized. This not only promotes attention in the workplace, but also avoids excessive workload and redundancy in work.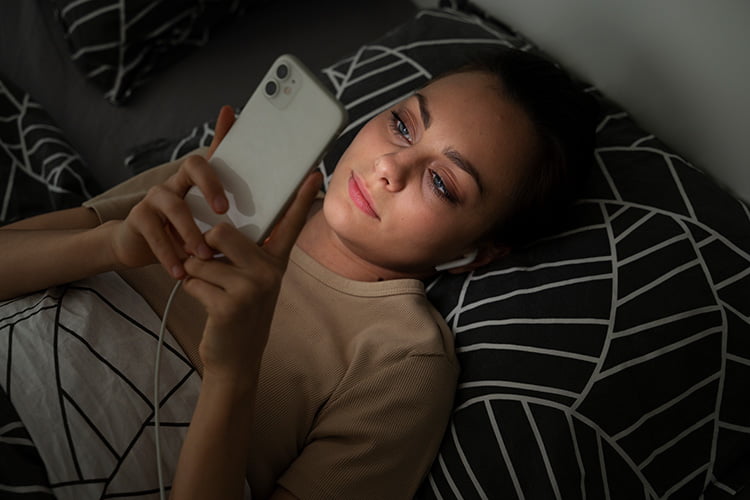 Reduce distraction: Work vs. Study
Whether at university or at work, the mechanisms for reducing distraction are often similar. During your studies, media breaks could help to reduce distraction. The same goes for when you have a job. A fixed window of time in which cell phones or social media can be used can promote the attention of students and workers.
A key aspect of avoiding distractions when working from home is the physical layout of the workspace. A clean, tidy workplace not only promotes alertness and concentration, but also reduces stress. Invest in ergonomic furniture and light, motivating colors to maximize attention in the workplace. If possible, separate the work area from the relaxation area to create mental boundaries and be less distracted.
Are you looking for accommodation?
Become part of the coLivi community and enjoy the many advantages of the community.
CoLivi offers you high-quality furnished apartments for rent in Vienna and Graz at affordable prices and flexible durations. Become part of the whole and enjoy your dream apartment as well as the many advantages of our large international CoLivi community. Get your CoLivi now and share this unique experience on cheap apartments for rent with other like-minded people. In addition to furnished apartments, we also offer the option of Flatshare in Vienna and Graz or short term rentals.
CoLivi also offers Coliving in Vienna where you can find high-quality furnished apartments for rent at affordable prices and flexible durations. Take a look at our Vienna apartments for rent and find the perfect place for young workers and students.
You need an temporary place in Austria? We have the perfect offer for you! Our short term rentals in Vienna are a great choice for visitors and professionals who just want to stay for a while. You can just unpack your luggage and enjoy your new home!
Digital Detox – The need to switch off digitally
The concept of the "digital detox" has grown in popularity in recent years. It refers to the conscious abstinence from digital devices for a period of time to reduce distraction from work and other digital disruptions. This is especially important for students and workers who find their dependency on devices is interfering with their concentration. A set period of time away from digital devices can increase mental clarity and help encourage alertness.
There are several techniques that can help increase our alertness and focus. One of them is the Pomodoro technique, in which you work intensively for 25 minutes and then take a short break. Such approaches can encourage adult attention and can be effective in reducing distraction.
There are many techniques and methods to sustainably increase your concentration and minimize distractions. What matters is what works for you. Try out different methods to be able to promote your attention and adapt them to your needs. Whether at work or at university, get to know yourself and reach your full potential. Find the job that attracts your full attention in our job board!
In this blog post, we've covered a variety of concentration and productivity techniques, but that's not all. We have even more tips and tricks for you to get through everyday university or work life successfully.