9 unusual tricks and tips for moving day that can save you time and money
Welcome to CoLivi, your destination for high–quality apartments in Vienna and Graz at affordable prices and flexible durations. Join our vibrant international community and experience the perks of CoLivi living. Discover our range of Vienna apartments tailor-made for young professionals and students. Unpack your bags and settle into your new home effortlessly.
And if you're planning a move, we've got you covered with nine unusual tricks and tips for moving day. These insider secrets from the moving industry will help you save time and money while making your move easier and more efficient.
Join us on this journey as we unveil these invaluable moving day tips and empower you to make your move a seamless success. Let's dive in and discover the secrets to a stress-free move.
Join Our Vibrant Community: Experience the Benefits of CoLivi Living
CoLivi offers you high-quality furnished apartments for rent in Vienna and Graz at affordable prices and flexible durations. Become part of the whole and enjoy your dream apartment as well as the many advantages of our large international CoLivi community.
Get your CoLivi now and share this unique experience on cheap apartments for rent with other like-minded people. In addition to furnished apartments, we also offer the option of Flatshare in Vienna and Graz or short term rentals. CoLivi also offers Coliving in Vienna where you can find high-quality furnished apartments for rent at affordable prices and flexible durations.
Take a look at our Vienna apartments for rent and find the perfect place for young workers and students. You need a temporary place in Austria? We have the perfect offer for you! Our short-term rentals in Vienna are a great choice for visitors and professionals who just want to stay for a while. You can just unpack your luggage and enjoy your new home!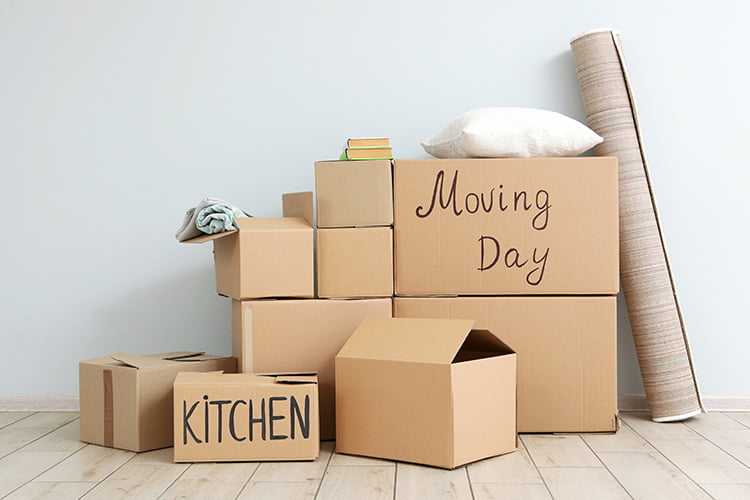 Make Moving Day a Breeze: Unveiling 9 Unusual Tricks and Tips
If you're planning a move, here are 9 unusual tricks and tips for moving day that can save you time and money. As with most processes that require a lot of effort and energy, the moving industry has some unusual tricks and practical tips on how to make moving tasks easier, faster, and more efficient.
Here you will find useful tips on moving day and how you can use them to save time and money:
Remove obstacles: When moving day knocks on your door, make sure the path from your house to the moving truck is clear of obstacles. You don't want to slow down or even jeopardize the entire moving process. Items that can block easy access to rooms include moving boxes, furniture, packing materials, tools, carpets, etc. Beware of larger pets (dogs, cats, etc) or children, who can be another problem. Movers must do their work without disruption.
Remove the doors from their hinges: You can temporarily dismantle the doors from their hinges, making it easy to retrieve large pieces of furniture or heavy kitchen equipment through the door frames. Bulky household items require special handling when carried, so it's a good idea to gather more information about them and share this with the mover. This must be done in a preliminary talk so that the moving company does not lose any time on the day of the move.
Appoint an observer: An observer is a person whose job it is to recognize danger and take countermeasures. This is necessary especially for bulky items that are carried by two or even more people. If the building has three floors, someone has to guide the furniture movers through the stairwell to avoid any damage. This is an important tip for moving day.
Rent a hand cart: Professional movers use hand carts every day to lift heavy material. Be smart and use one of these too. When walking down the stairs with a hand cart, do so extremely carefully and slowly—one tiny step at a time. Hand carts can be rented from almost any moving company.
Moving day tips – Stretch your body before work: It is important before engaging the muscles heavily to warm them up as this will greatly reduce the risk of unwanted injuries. Don't forget the universal correct lifting technique – always lift with your legs, not your back. It's also much better to squat than bend at the waist.
Wear appropriate clothing and shoes: Avoid loose clothing, which can snag on some objects and pose a safety hazard. Wear your work gloves for a better grip and maximum protection for your hands. It is also important that you wear comfortable, closed-toe shoes, preferably with non-slip soles.
Use suitcases with wheels for books: You may not realize it, but any box used to pack books becomes too heavy too quickly. Why not take your wheeled suitcase and pack your books in it? It will be a lot easier to roll your books than to lift and carry them the old-fashioned way.
Protect your glasses with socks: This is a win-win if you can use some of your household items to better protect others as it will save you some space. You can bolster your delicate glasses by wrapping them in clean, thick socks.
Use Styrofoam sheets: Using newspaper to wrap the china plates is not the best option as ink stains will certainly make unwrapping them more unpleasant. Instead, buy a Styrofoam sheet and stack your fragile items.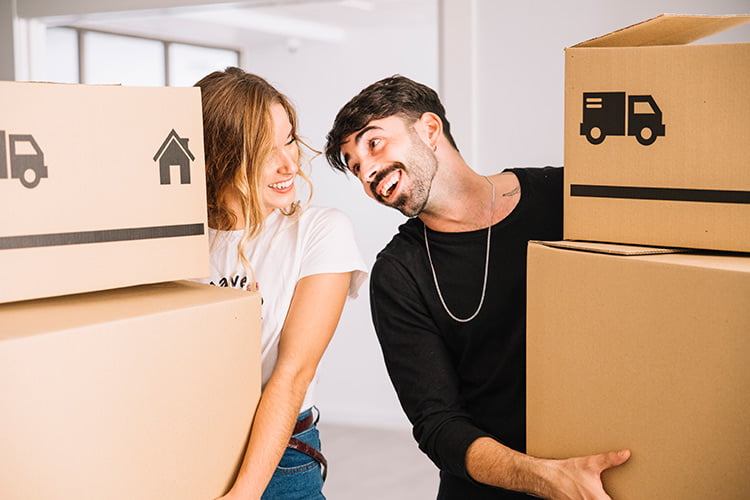 Moving Day Success: Incorporating Tips for a Smooth Move
These little-known moving day tips will most likely give you an edge if you are moving alone. However, if you are nervous for any reason, you should contact a reputable moving company for help.
Incorporate these little-known moving day tips for a smoother move. Clear the path to the truck, remove doors, appoint an observer, and rent a hand cart. Stretch your body, wear appropriate clothing and shoes, and use suitcases with wheels for books. Protect fragile items with socks and Styrofoam sheets. Good luck with your move!