A summer (almost) like then
The slow end of the Corona measures makes us quietly hope for normality again after two years of waivers and restrictions – and also has us dreaming of our next holiday. So knock on wood and dust off your passports as we bring you the best travel destinations for the afterlife, while keeping safety in mind.
Travel for young people
Have you had enough of going slow and want to really kick ass again? Then buckle up, because the quiet times will soon be over. So get out of the house and into adventure!
You will gain many great experiences with tour operators for students. World or round trips are organized as well as camping holidays with your friends right by the sea. Trips in the Work and Travel category are particularly easy on the wallet, giving you the opportunity to earn a living locally, especially if you are staying longer. Friendships and adventures are found all by themselves.
Party-goers turn seven days into seven nights at the open-air party "Austria goes Zrce" on the beautiful island of Pag in Croatia. There are thousands of like-minded compatriots with whom you can dance until you drop in July.
"The safety-conscious event", guarantee the organizers of the week-long event. This should be made possible using a safety concept in close coordination with the authorities.
In the cheapest category, you can reach the famous party beach for three days by bus (stops in Linz, Vienna, Graz, Klagenfurt, Innsbruck, St. Pölten, Amstetten, Salzburg and Villach) for just under 500 euros. Musically, many tastes are catered for there, from the harder sounds of the German rap icon Capital Bra to the easy-going Schlager (Die Jungs Zillertaler).
Many small restaurants right on the beach of Zrce leave nothing to be desired anyway. Adrenaline junkies will also get their money's worth thanks to bungee jumping, jet skis or quads.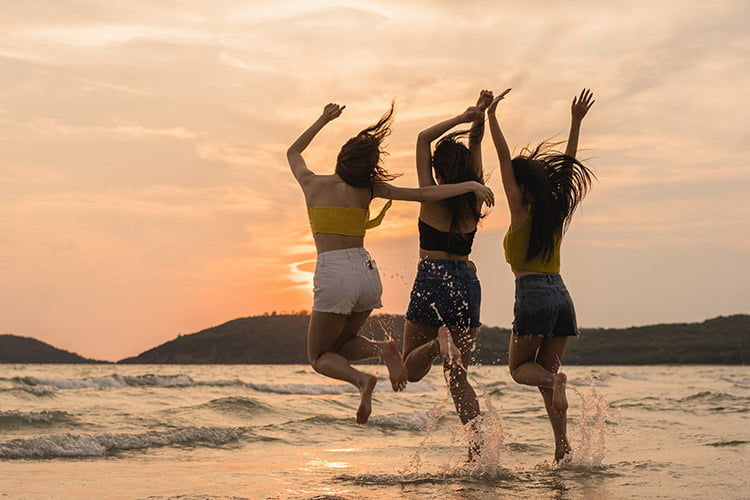 Chill by the sea
If you want to take it easy for the time being, you shouldn't miss out on the early bird discounts this year. In addition to the higher costs in the hospitality industry, demand will probably continue to rise due to re-opening. It will therefore be difficult for those who decide late, because the best offers will probably be booked up quickly.
Many travel companies offer a (more expensive) so-called flexi-rate, with which you can cancel your trip up to 14 days before departure without giving a reason.
Additional travel cancellation insurance protects you from high losses in the event of a quarantine notice shortly before the start of your holiday. For the same reason, holiday-makers with package deals are particularly well advised this year, since the organizers have to pay for losses, such as flight cancellations and many other corona-related circumstances.
Even the best insurance does not protect you from infection and illness. To be on the safe side, you should always keep an eye on the travel warnings of the Austrian Ministry of Foreign Affairs and find out about precautionary and hygiene measures in the destination country.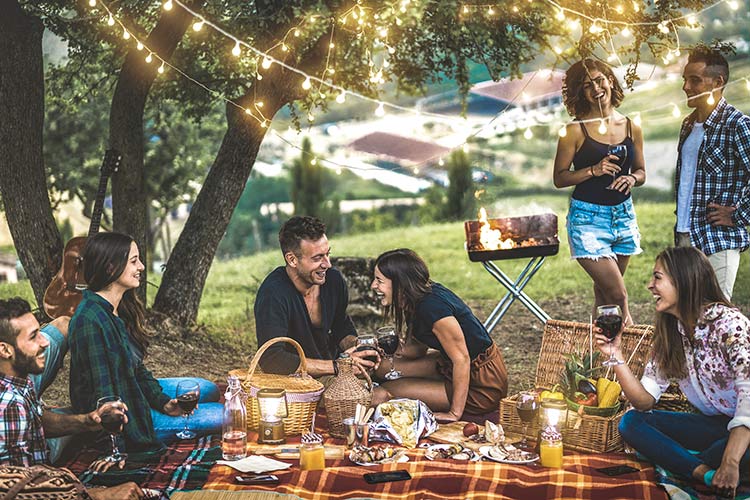 Hot festival summer
Not only beach lovers: and party animals get their money's worth in Croatia. In Zagreb, the InMusic festival for all rock, metal and indie lovers takes place a month before "Austria goes Zrce". The Killers, Kasabian and Deftones are just a few names from the dazzling line-up.
After a two-year break, Primavera Sound 2022 is finally taking place again in Barcelona. To mark the 20th anniversary, the popular festival will take place on two weekends at the beginning of June this year. Late starters should sign up for the waiting list as soon as possible to get hold of the remaining tickets for the sold-out event.
Friends of the Hungarian cult festival Sziget also had to be patient for two years, but this year the headliners Arctic Monkeys, Dua Lipa and Kings of Leon are once again ensuring a full Donauinsel in Budapest.
With colivi you are guaranteed to find the right flat, and new friends.
In northern Germany, the Wacken Open Air in August unleashes a storm of enthusiasm among metal heads. Headliners Slipknot, Limp Bizkit and Till Lindemann (solo) have announced that they will be performing for the first time, while British heavy metal legends Judas Priest will be reuniting.
The local organizers are also going all out again after a far too long abstinence. With Nova Rock and FM4-Frequency, two of Europe's biggest festivals are returning to the open-air stage. The Foo Fighters, Muse, Volbeat and Korn will rock Nickelsdorf, while Bilderbuch, Raf Camora and Annenmay Kantereit stand out from the line-up on the Traisen.
Friends of brass bands are looking forward to the beginning of July. The Woodstock of brass music is taking place again in Ort im Innkreis. In addition, the return of the idyllic Acoustic Lakeside in Carinthia and the Vienna Danube Island Festival have already been announced by their organizers.
CoLivi offers you high-quality furnished apartments for rent in Vienna and Graz at affordable prices and flexible durations. Become part of the whole and enjoy your dream apartment as well as the many advantages of our large international CoLivi community.
Get your CoLivi now and share this unique experience on cheap apartments for rent with other like-minded people. In addition to furnished apartments, we also offer the option of Flatshare in Vienna and Graz or short term rentals.
Do you like culture?
Then just play the tourist and discover your home from a whole new perspective. You'll be amazed at how much more you'll learn about your city. Even those who succumb to the travel bug will find everything they need in their home region.
From the mountains of Tyrol, to the lakes of Carinthia, through green Styria to culturally rich Vienna, there is nothing more to be desired. What makes summer especially fun?
Pure adventure in the Area 47 amusement park in Ötztal, a culinary bike tour through the Styrian volcanic region, a bathing holiday on Carinthia's crystal-clear lakes – or all together. After such a long time, you must have some catching up to do.
Country of mountains, country by the river
"A sloping meadow on the Danube Canal is my Riviera, by the way." Or to put it another way: Why roam far away when such good things are just a stroll away? Whether in the metropolis of Vienna or the tranquil town of Eisenstadt, whether you want to get a taste of mountain air or relax by the river.
There is something for all nature lovers in Austria's local recreation areas. And all without the hassle of travelling! Because honestly: It's always nicest at home, and in the last two years in particular we've learned to appreciate the beauty on our doorstep in a whole new way.
Something else: Try sailing!
You've probably already noticed them on Instagram etc. Young people enjoying their summer under and on the deck of a yacht, meeting new people and discovering their passion for sailing. Both sailing training and overseas or classic Mediterranean trips are advertised.
Of course, you don't need any previous experience for this, if you just want to relax, you're welcome to join the provider Join the Crew. Most offers will cost you between 500 and 700 euros, but overseas trips are significantly more expensive. In addition, you take care of your own arrival and departure.
Holiday on the rails
Interrail is a classic that never goes out of style. If you like Norway's fjords as much as Portugal's surfers' paradise, you don't need to make any compromises with ÖBB's Europe-wide ticket because you decide on your travel dates and destinations yourself. A total of 33 European countries are open to young people up to their 26th birthday from 185 euros.
Year after year, the Austria-wide summer ticket for all ÖBB Vorteilscard holders under the age of 26 is also very popular. For 69 euros you can move around the country in summer without limitation. Under 20s pay only 39 euros. There will also be a similar offer from WESTbahn, but detailed information is not yet known.
Despite all the easing of restrictions, it is important to pay attention to the rules in the respective countries, especially when travelling by train, because regulations can change from one day to the next.