Some love them, others hate them: Group projects
Some love them, others hate them: Group projects. Be it a written project, a presentation or even a project spanning the semester, there is no way around collective work in groups when studying today. And that's good! Because even in "real" life, especially in professional life, soft skills such as the ability to work in a team are often more important than your grades.
With our tips, even the most introverted lone wolf in class will become a happy member of the pack and the next group project is guaranteed to generate a sense of achievement.
Say goodbye to working alone and hello to group projects!
Yes, teachers are generally quite into group lessons, so there's hardly any difference between university and school. Sometimes the lecturers want to mix up the same small groups, sometimes teaching in front of the class should be alternated with this method. Usually there is no point arguing and you just have to part with your favorite fellow students.
No question, it is totally understandable that you cannot work equally well with everyone and that there is always a certain risk potential in group projects. But with the right methods, any group work can become a success.
In addition, such group work is ideal practice for your professional future. After all, you will also work with strangers (for the time being) in your working life and cannot defiantly clutch the hand of your favorite colleague. So look at it positively: Through joint work assignments you can gain valuable experience in dealing with other group members. And who knows: Maybe you will also get to know some interesting people.
After the groups have been divided randomly or by the lecturer and the tasks have been assigned, the first thing to do is to get to know each other: Be polite and respectful. Everyone involved, no matter what the size of the group, should be allowed to speak at the first meeting. If you notice a certain shyness in another group member, give the person the opportunity to also participate in the discussion about the work assignments and questions of your group project by asking simple questions.
If you're a particularly outgoing chatterbox, make sure to catch your breath and make a point every once in a while. Your colleagues should also be allowed to express themselves. Although openness is definitely a positive thing, you shouldn't completely overwhelm your new pack right away.
During the first meeting in a learning group, a small hierarchy often emerges among the participants. But the first impression can also be deceptive and the assumed role distribution can be overturned again during team building.
Good team building delivers perfect work results
Of course, it depends entirely on the scope of your assignment or the time period of your collaboration, but you should always give some thought to whether and how much time you want to invest in team–building or fostering a positive group dynamic.
In the working world, seminars or certain training units are often used for this purpose, which strengthen the team quality and the cohesion of the individual group members. Things are a little different when you're studying. We therefore recommend a more relaxed way of team building: Go for a beer together as a group, for example.
No, it shouldn't escalate completely, but get to know each other a little better. In the best case, you even talk about your project and how best to solve the work that needs to be done.
We make this recommendation because it is simply better and more open when you talk away from the lecture rooms. During your studies, you can also combine your work with pleasant things (don't worry, depending on the job, this will still be possible after your studies – we speak from experience).
After the first two phases (getting to know each other & team-building), all group members have already got used to each other a bit. Ideally, through discussions, you already know who is particularly good at what and where they can best be deployed.
Before you actually carry out your assignments and procure work materials, you should discuss the distribution of tasks and a general process and define them together. This way, all team members have the same level of knowledge and you create the best conditions for your group work.
Sound out what is relevant to the processing and presentation of your topic and according to which criteria you can distribute the individual work areas fairly among all participants.
Talk openly to each other and address individual strengths and weaknesses. Defining a team leader and other roles can be beneficial as part of this. If someone has a problem with the role distribution, they can comment on it at this time. If all processes are well planned and all to-dos are distributed accordingly, nothing should stand in the way of successful cooperation.
As in all areas of life, there are a few rules of the game that you should stick to when it comes to teamwork. Most of them are already known to you, and we will summarize them in our checklist as a conclusion.
Looking for a place to stay?
CoLivi offers you high-quality furnished apartments for rent in Vienna and Graz at affordable prices and flexible durations. Become part of the whole and enjoy your dream apartment as well as the many advantages of our large international CoLivi community.
Get your CoLivi now and share this unique experience on cheap apartments for rent with other like-minded people. In addition to furnished apartments, we also offer the option of Flatshare in Vienna and Graz or short term rentals.
CoLivi also offers Coliving in Vienna where you can find high-quality furnished apartments for rent at affordable prices and flexible durations. Take a look at our Vienna apartments for rent and find the perfect place for young workers and students.
You need an temporary place in Austria? We have the perfect offer for you! Our short term rentals in Vienna are a great choice for visitors and professionals who just want to stay for a while. You can just unpack your luggage and enjoy your new home!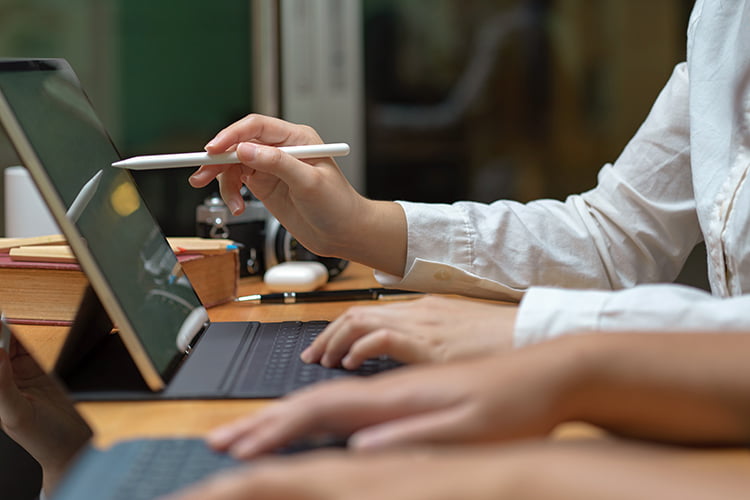 It is always a pleasure to see the following in group projects:
Listen carefully and let others finish speaking.
State your views in a respectful manner.
Support the ideas of others and ask if anything is unclear.
If you like an idea, say it clearly. Insecure team members often need clear feedback.
Be open to criticism. Nobody is perfect.
When something goes wrong, see it as an opportunity to learn from it.
Please avoid these during group projects:
Grumpiness.
Disrespect.
Laughing at other team members.
Pushing yourself into the foreground.
Being kept out of everything. Lazybones.
It sounds a bit brutish, but the rules for group projects are similar to those in the animal kingdom. Every team member is different, everyone has different strengths and weaknesses. The aim of teamwork is for everyone to be able to use their skills appropriately, make their contribution and achieve success together.
We hope to have opened the door for you and your team to have a peaceful but above all fun time.
There is good reason that people say: Together we are strong.
With these wise words we send you out into the world of teamwork.