Leisure in Lockdown: 8 brilliant tips for indoors and outdoors
Do you have the corona blues? We'll show you how you can make your free time in lockdown at home and in Vienna colourful and varied with games, sports, music and fun.
Our everyday life has been turned upside down again by corona. So that the ceiling doesn't fall on you, we have tips on what you can safely do at home and outside in Vienna.
We will show you which sports leisure activities are still possible at home and in Vienna while restrictions on going out are in place and which game, sports, music and streaming highlights you can use to briefly forget about corona.
Indoor leisure during lockdown
Bad weather, no ideas and simply no desire to look outside the door? Then you have come to the right place. There are also some exciting things you can do to chat at home during the corona lockdown.
Fit with yoga and home fitness
It is not for nothing that the WHO warns of the health risks of lockdown. If we only commute between the workspace, the kitchen and the couch in your home office all day, then movement inevitably falls short.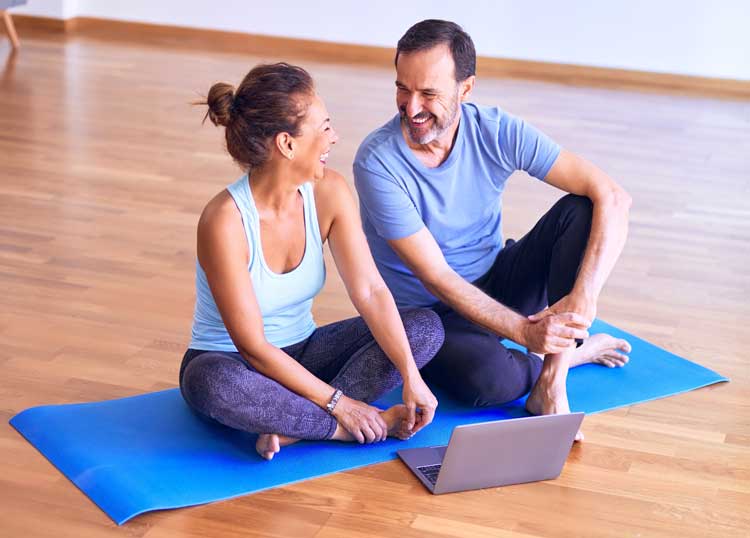 In order to regain your balance in this situation, there are now great online yoga courses. There are many exercises for at home that you can use without any equipment, even in lockdown. You only need two 1.5l water bottles, to do a full body workout.
Do you need sport to be a bit more playful? Then we recommend fitness games on the Nintendo Switch, Xbox One and PS4.
Culture for the home
Libraries and museums are closed. Even your favourite games bar is closed. Culturally, corona is bringing the world to a standstill around us. At least you can still stock up on exciting reading.
Unfortunately, books cannot replace our much-loved museum visits. There are also virtual museum tours as a small consolation for all those suffering from the closures of these cultural sites. From the Louvre in Paris to the Natural History Museum in Vienna, there are now a large number of curated rounds through the collections for you.
Play board games
We also miss out on socializing in cosy games bars. Although there is nothing that can replace that bar feeling cannot at the moment, a games evening with the family can be a good way to use up the free time in lockdown. Or play board games with your roommates if you live in a Flatshare in Vienna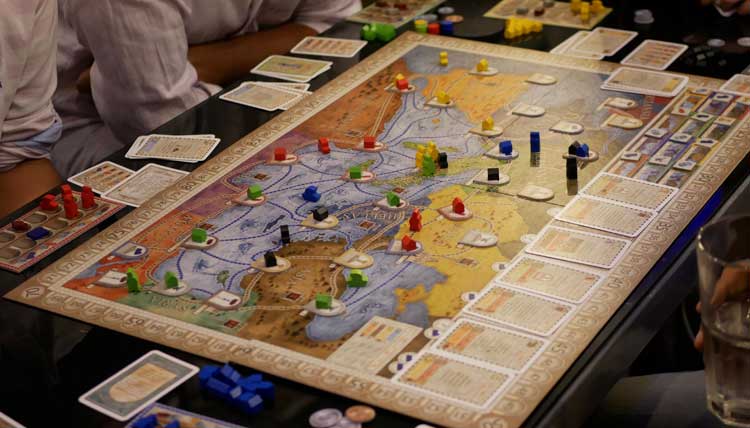 Watch the best series on Netflix and Amazon
Don't we all have THAT ONE Netflix series that we actually want to see but have always put off? Now is the opportunity to work off the pile of shame in terms of series and films from streaming providers.
Or do you want to take a look at Hollywood's ideas on the worst-case scenarios for a global epidemic? Then you are well served with a Netflix or Prime series marathon.
Driving away the mood of crisis with music
Has your mood plummeted because of the current events in Vienna? It's a good thing that we have the perfect musical antidote for this. There are some playlists for corona times that will lift your mood right away: for example the Quarantine & Lockdown playlist 2021 on Youtube.
New consoles and powerful games
Especially during the restrictions on going out, conditions are perfect to start a new, large project. So how about a new video game console? There are still some good arguments for the new Xbox Series X and S, but also good reasons to get a PS5. If you can't get one, you can still squeeze a lot of fun out of PS4, Xbox One, Switch and PC.
You are living already in a short term rental in Vienna? Perfect, take your flatmates and make yourselves comfortable in front of the game console. If you're unhappy with your living situation, no problem, Colivi is here to help you, also in times of lockdown.
Have a look at our furnished apartments for rent in Vienna, if you need company. You have your private bedroom and access to a shared kitchen and living room. WiFi is also provided for free.
For more infos please visit cheap apartments for rent and Vienna apartments for rent.
Outdoor leisure during lockdown
At some point, we all have to go outside. Where and how can you be outside in the best and safest way in Vienna, even during time of corona? We have some ideas:
Exercising outdoors
Even if contact sports are impossible due to the restrictions, some outdoor sports are still allowed. Because fresh air and exercise are not only important for our muscles, our head also needs new stimuli every now and then. So get out of the musty living room and into nature.
There are also wonderful running routes in Vienna. Would you rather move on two wheels than two legs? We also have some scenic bike tours through Vienna for you.
Discover Vienna's beauty on foot
Sometimes it doesn't have to be endurance sport and a short walk is enough. This is where Vienna and its nature show their most colourful side. Before the grey winter falls over us, it is worth making a flying visit to the wonderful places in our city. How about a winter hike through the Wachau, for example? Or with the Vienna hiking paths?
We hope our tips will help you to get through the lockdown.
You have more questions about Coliving Vienna? We are here for you!